Business videography is an incredibly important service for any company or organization looking to create a lasting impression in the minds of their clients and potential customers. That's why it's important to choose the right business videographer for your next project.
The search for the right video production company in Brisbane can be challenging. Whether you're looking to create corporate videos, promotional videos, or educational videos, it's essential to hire an experienced video production company to help bring your vision to life.
The Advantages Of Employing A Business Videographer
Video is a tremendously potent medium, and organisations of all sizes are starting to realise how crucial it is. With the explosive growth of social media, video has become the preferred way to communicate and connect with customers. Not only does video allow businesses to communicate in a visual way, but it can also help to boost brand awareness and appeal to a wider audience.
A business videographer can help your business to produce high quality video content that is both informative and engaging. By filming your company in action, a business videographer can capture all the important details that you might miss when you're conducting interviews or conducting research on your own. This footage can then be used to create engaging marketing videos, explain product features in detail, or simply capture the atmosphere of your business.
In addition to producing great video content, a business videographer can also help you save time and money on production costs. By coordinating all the necessary footage with music and graphics, a business videographer can create videos that are both visually appealing and informative. Plus, by using professional voiceover talent, you can ensure that your videos are sound quality-rich without spending an excessive amount of money on production fees.
Last but not least, using a professional business videographer can help you reach new audiences – especially if your target market is geographically restricted or if you have limited resources available for marketing purposes. With expert guidance from a professional videographer, your videos will be designed specifically for target demographics – increasing the chances that potential customers will see them! In short: A business videographer is essential for any company looking to improve their online presence or increase revenue from existing customers.
What to Expect from Your Business Videographer
Working with a business videographer can be a great way to capture the essence of your business and create a video that is sure to impress your customers. With their years of experience, they will be able to capture the important moments in your company's history and make them come alive on video. They will work closely with you to understand your goals and objectives for the video, and ensure that it is aligned with your overall marketing strategy.
You can expect a business videographer to be creative, flexible and responsive to your needs. They will use their experience and expertise to deliver a video that meets your expectations and exceeds them. In short, you can expect them to be reliable, honest and transparent in their dealings with you – making sure that all of your needs are met before starting filming.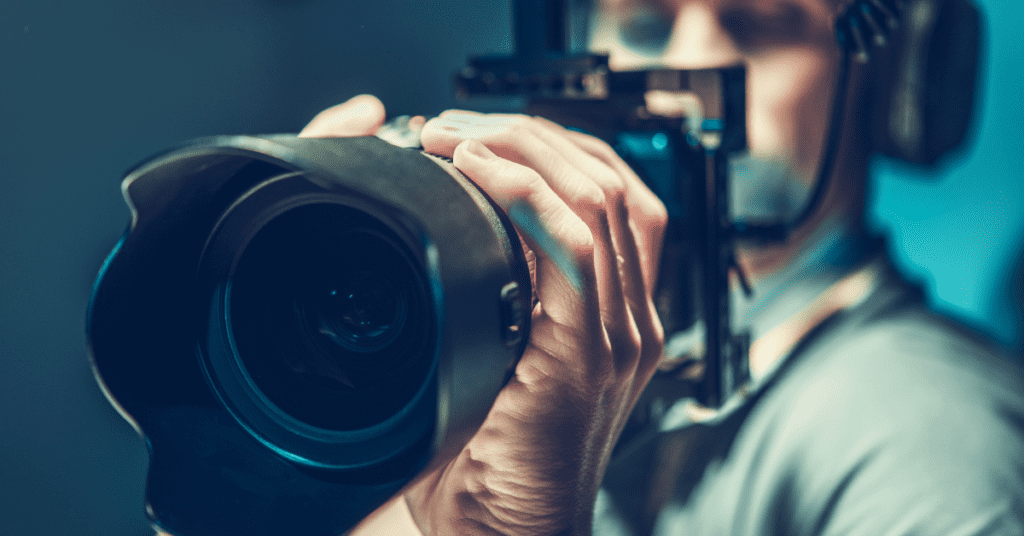 How To Choose The Right Business Videographer
Choosing the right business videographer can be a daunting task. There are so many great videographers out there, and it can be hard to know which one is right for your needs. Below, we will outline some key factors that you should consider when selecting a videographer.
Do you want a video that will help promote your business, or do you need a video that will showcase your product or service? Once you have determined this, it's easy to choose the type of videographer that is best suited for your needs.
Another important factor to consider is experience. Do the Videographers have experience shooting videos for businesses? This is an important question because businesses tend to require more specialized footage than most people realize. If the Videographer doesn't have any experience shooting videos for businesses, they may struggle to deliver on the level of quality that you are looking for.
Before making a decision, read user reviews. This will help ensure that you are getting a videographer who has been in this industry before and knows how to produce high quality footage without sacrificing budget or time constraints. Lastly, always keep in mind location when choosing a business videographer – certain locations lend themselves better to certain types of videos than others.
As you can see, working with a business videographer has many benefits. They can help promote your business and increase brand awareness. They can also provide valuable customer testimonials and produce high-quality videos for your website or marketing campaigns.