COMMERCIAL VIDEO PRODUCTION BRISBANE
We work with you to produce engaging, distinctive commercial video content that appeals to the viewers you want to see.
We are a complete commercial video production company in Brisbane, and we can handle your project from conception to completion. We are able to offer you a more affordable price and a more practical experience as a result.
Any aspect of your video production can be helped by our team of highly qualified experts.
Looking to use professional commercial video production to stand out from the competition and effectively market your goods or service? The video production company Storydriven.video, based in Brisbane, produces engaging, thrilling, and cathartic video advertisements.
Commercial Video Production
Commercial videos from an excellent marketing platform. They are quite flexible and may be used to promote any brand, product, Commerciall videos are a great method to engage your audience, whether they are used to highlight a product, cover an event, highlight a franchise, or do anything in between. Ask us to create some social media snippets from the video we shoot to utilize on your sites as an added value.
Work with the top Commercial video production Brisbane company if you're looking to hire a company to produce a video that highlights the benefits of your company, its goods, or services.
Since its start, Storydriven.video has produced commercial videos. Due to the fact that we offer distinctive techniques and ideas for promoting their products via video, we have helped numerous clients in Brisbane and other parts of Australia with their video production needs. We approach your vision from a novel and creative perspective from a new perspective.
For whatever you need, we produce custom commercial video projects. Through video production, we can assist you in developing your brand, defining your vision, and showcasing your advantages. Our commercial video creations are incisive and focus on the particular goals of your company or product. And for this reason, commercial video content may be found at Storydriven.video, a reputable brand. We actually have an impact.
A reputable business that is aware of and cognizant of the true potential of commercial videos. We go above and beyond to make sure that your needs, your market, and your budget are met by our videos.
Our specialty is making your company stand out from the competition. We go above and beyond to make sure that the video we create will capture your audience's attention and motivate them to take action. Our video projects will breathe new life into your company and your merchandise.
If you use Storydriven.video, all of your video projects will have a new energy. You can start planning your upcoming video production by contacting our Brisbane office for all the information you want. Call us right away!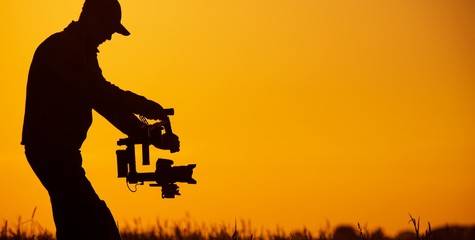 How to make excellent commercial video content
From creation to delivery, our team collaborates with you, producing as many processes as feasible in-house.As a result, our commercial video content maximises your value for money, delivers your material swiftly, and upholds a private and responsible process. Whether you're producing a little promo piece or a high-end TVC, we always produce quality.
Full-Service Commercial Video Production Team
Are you located in Brisbane and searching for a producer of commercial videos? With a full-service production crew, Storydriven.video takes pleasure in their creative commercial video production.
We specialise in producing captivating videos. Commercial videos that will hold the attention of your audience and may be utilized for all kinds of video marketing and advertising campaigns, including those on websites and social media.
Want to differentiate your corporate video productions from the competition? If so, we are unquestionably the Brisbane video production business for you.
Commercial videos were created by Storydriven.video for a number of prosperous Brisbane, interstate, and international companies.
Creative Commercial Video Production company
Our ultimate objective is to make sure that every client is not only blown away by their video but also gets the outcomes they want from their original commercial video creation. Commercial videos made by Storydriven.video make an impression.
We will provide you our undivided attention from the minute you make contact with us until that momentous occasion when your job is finished. Knowing that our creative team is always reachable by phone, email, or social media gives our clients peace of mind. (Except when we are filming, in which case you will be informed as soon as feasible.)
Do you have a pressing requirement for a quick production of a promotional video? Then, because we provide an additional priority service for a short turnaround without compromising on quality, our manufacturing team can deliver.
Every company or brand has a special narrative to tell, and we can assist you in doing so!