VIDEO CONTENT PRODUCTION COMPANY
We are a innovative team with creativity,technology and Entrepreneurship
Storydriven, the video production company in Brisbane, is the most trusted and leading video content production company in Brisbane, Australia. Your ideal choice for strategic video production projects
When Each Person Questions Why? Asking Why Not
Nowadays, individuals desire for much more information than just advertisements and the high-quality video content is what they appreciate the most. Generally, it happens because the chances of visual video content going viral are much higher than just the text content, and that's why increase a lot of sales opportunities.
In most cases, the companies who are startup or for the purpose of their business branding use the video production services, but this is not the only reason now, there are a lot more applications that a video can offer to any business whether old and established one or the one who has just started their venture. You can find the best video content production company that can offer you the best video production packages as per your target objective and your budget.
It Involves Producing Excellent Video Content
Our guiding principle in life is to pursue our goals no matter how challenging or unknown they may be. We've been producing videos successfully, so we're not afraid to go among the giants. We strive to become the dominant producer of brand-new, creative video content. In terms of video production quality and the technology we employ to meet those requirements, we are pleased to be unrivalled. We promise high-quality video content.
We support the aspirations, education, and ongoing growth of individuals and groups. We assist our clients in becoming recognised outside of flashy fonts and catchy jingles. We provide our clients with outstanding content creation that is of the utmost integrity and originality, assisting them in achieving international acclaim and goodwill.
Our team uses cutting-edge technology and is creative. We have some of the top names in the video production industry on our team, which adds value to every project we work on.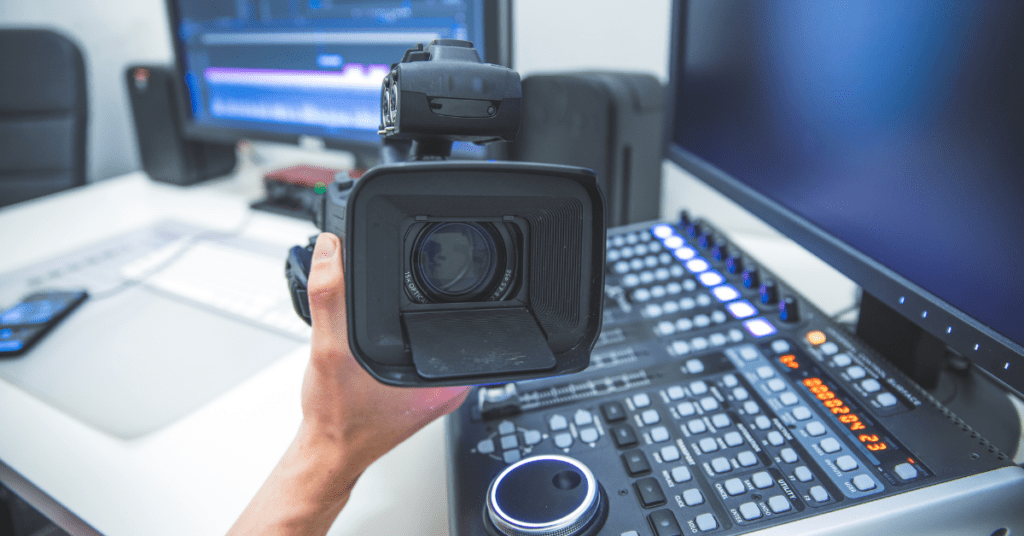 What Video Content Production Services We Do At Storydriven - What Makes Us Different?
We are happy to work with marketing managers to take a brief, twist it around, and examine it from all angles. Then, after asking the right questions to sense-check the brief and challenge it, once we have a complete understanding of your requirements, we look at what your competitors are doing. Then we act in the other way.
We assist with businesses and organisations who want to stand out from the crowd. That's why we make video content that is distinct. That's why we make perfect video content.
Looking For An End-to-End Video content Production Company?
Do you require the services of a video content production company? We can assist you in producing premium video material that supports your main messages and fundamental values. From conception to completion, we'll collaborate with you to make sure the videos are consistent with your brand and your message.
In Brisbane, Storydriven is a full-service video production company that handles all aspects of the process, from pre-production to filming and editing. We do this, so you have time to focus on other aspects of your video marketing strategy.
To ensure that you get the most out of your video content, we can also help with distribution and produce cut-down versions for social media and short-form content.
An Innovative Video Marketing Agency
As a video content production company, we enjoy submitting innovative suggestions for video material that complements your overall video marketing plan.
We think that using film is a potent strategy for evoking feelings and inspiring your target audience to take action. Together, we can create a story that connects with your brand and generates ROI.
If you're interested in seeing how storydriven can assist with your wider video content production strategy please get in touch, and we can arrange a call.
Each customer, brand, and marketing video is unique. Since we want to ensure that our clients are involved in every step of the video production process, we customise each project to meet their demands.
Whether you already have a brief and script and are looking for a video content production company to execute your project, or if you're looking for us to act as a video marketing agency and pitch creative ideas for live-action or animation video, please get in touch.
With an internal studio, production, and post-production facilities, Storydriven is Brisbane's best video content production company. From television material to TV commercials to all new-age video digital content, we design and cater to all video and audio requirements worldwide. We offer specialised TV & Advertising video production to a wide range of customers worldwide. In order to produce the required outcomes, our video creation content is both visually appealing and genuinely market-driven. We are aware of our customers' needs and the market possibilities for them.
We are full of creativity and love to find visually-exciting ways to approach video projects.
Tell your story with video -We turn your stories into video content that engages and inspires.