YOUR STORY, SELLING YOUR SERVICES
Build Relationships With Your Target Audience At Scale
Brisbane Based Video Production And Strategy
Storydriven.video was born out of frustration with the video marketing agencies that came before. Asking for long term commitments with no clear end goals, focus on useless KPIs, poor results and everything in between.
We believe that video is the most powerful tool available to businesses right now and our goal is to rewrite the script and start a new video movement. One that empowers businesses with powerful digital assets that position them as leaders in their niche.
As a full service video marketing agency, we cover the entire process. All the way from helping you identify your core message and offer to filming, post production and giving you implementation strategies that will automate and accelerate your client acquisition process. Without becoming a slave to the content treadmill that most marketing agencies are prescribing.
Every business has a unique story. In a digitised world that we live in today, your story is what makes your business stand out. We leverage this to create video assets that integrate into your sales process. These are designed to work for you throughout the life of your business. Turning strangers into customers and lifelong fans.
Watch our story to find out what makes us unique.
Why our clients choose to work with us?
Below are some of the ways we do things differently from other video marketing companies
The way people are making buying decisions has changed forever. Buyers are no longer swayed by fancy marketing gimmicks or by information alone because there's too much of it available.
People buy from people they know, like and trust. Regardless of whether you sell to other businesses or directly to the consumer. Sharing your unique story with your audience is the fastest way to build that trust. 
But that's not all. When you're able to associate your story with your unique offer, it makes your message so unique that competing with it would not even make sense.
And by selling your idea before the product/service means that your audience will be pre-sold on working with you before they've even met you.
By capturing your stories on video that reinforce your core beliefs, your brand is able to separate itself completely from the competition, to the point where you have none.
It allows you to build relationships with your target audience and gain their trust. At scale. 
Video is the most powerful tool available to businesses right now for 3 simple reasons:
There is no other form of medium that can capture your true essence as a business. It's the closest thing to bringing your ideal customer into your reality. And letting them experience working with you.
In the small windows of opportunities we get to make an impression, video compresses the most information in the shortest amount of time. Some smart person was quoted as saying "If pictures tell a thousand words, then video is a library".
It is the most engaging medium of communication (through movement and sound)
But if that was not enough, here are some stats that show some other benefits of making video central to your marketing strategy.
increase in landing page conversions, simply by adding video to it
Increase in email click through rates by simply including a video
of viewers say that product videos are helpful in the decision process
of all internet traffic is already video. Mobile video consumption is practically doubling every year
Our approach is simple. We don't hide behind complexity but like to keep things simple.
With every project we take on, our goal is to give you video marketing assets that will help you achieve three main objectives.
They are: Reach, engage and convert.
Each and every video asset we make will be designed to achieve one or all of these aspects in your business, so you can automate and accelerate your sales process without being seen as just another faceless organisation trying to sell something.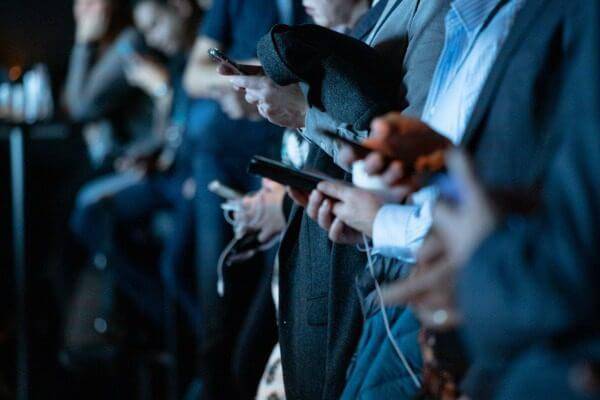 Reach your ideal customers on platforms where they are already spending time.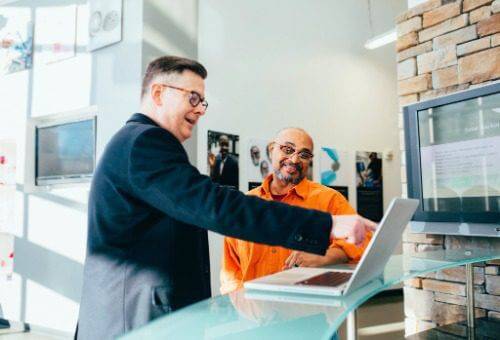 Engage them by entering the conversations that are already happening in their minds about the problems that you can solve.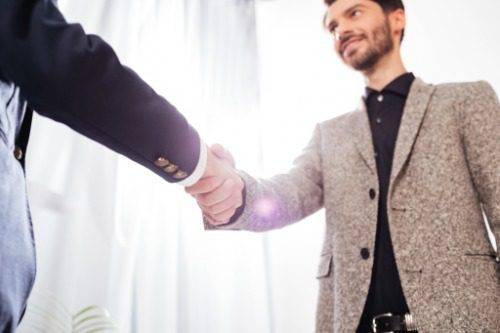 Build trust and credibility with them so that they see you as the next logical step for them to solve their problems.
Our process ensures we deliver on our approach repeatedly and consistently.
This ensures that our clients get predictable results and the biggest bang for their buck.
Our process is broken down into 5 stages that all our clients go through.
Stage 1
Result: You will have a clear execution pathway to achieve your business goals, while being fully in control of your expenses. You'll be free to execute it by yourself if you wanted to. We don't charge for ideas. We charge only for implementation.
Discovery + Strategy
Based on the answers you give in the Discovery Form, if we know we can help you, then we'll arrange a free 45-minute strategy session. This is where we'll show you the most ideal video strategy based on your business goals.
We only take on projects where we can trace an immediate return on investment for you, if you became our client.
Stage 2
This helps us develop a message that is so unique, it only attracts high quality leads who are already pre-sold on working with you before they even meet you. We combine this with your story and unique essence as a business in a way that can only be achieved with video.
Deep dive: Message and offer
We zone in on the demographics and the psychographics of your clients. After an initial form fill out, we will get on a 1 hour zoom call to refine everything, so on the day of filming, you're not left guessing answers.
Here we also finalise the filming dates, times and locations.
Stage 3
With filming, we take the least possible amount of time out of your day so you can get back to running your business. With post production, we have the shortest possible turnaround times for the quality of work. Typically within two weeks of filming, you'll have high production value videos with a wow factor built in to them, so that you can make powerful strong first impressions on your audience, every single time.
Filming and post production
We plan every aspect of filming from sound, lighting, props, backdrops, etc to ensure our clients have the most comfortable experience on set. They don't have to memorise any lines. We direct them with everything.
Post production is is where we bring your videos together and add music, sound effects, animations, logos, end plates and everything else that will create a powerful experience for each and every viewer who enters your world.
Stage 4
Not only will you have video assets that you're satisfied with, but you'll know how to turn them into sales machines. A system of videos that does the bulk of the selling for you 24/7. Converting strangers into customers, long after the initial buzz of releasing a new video has worn off. This means you don't have to hire expensive agency services or make huge back end changes to start seeing results.
Handover
Once the videos are completed, we'll hand over our final draft for your review. We want to make sure you're 100% satisfied with the end result. You have 72 hours to request any changes. We can make this for no extra charge as long as they are within the scope of what was initially agreed.
Once you're happy and the final payment is settled, we give you the final videos along with clear step-by-step instructions on how to make the most out of your video assets. These methods will be designed to fit seamlessly into your existing sales process.
Stage 5
You have the peace of mind knowing that you can always draw on our experience of working with a wide variety of businesses to address any issue that might arise. When it comes to scaling your reach, you will know exactly what to do, when to do it and how to do it to ensure that your reach and client acquisition continues to compound over time.
Follow up and scaling
We follow up at regular intervals to ensure that things are indeed going to plan and address any issues if they arise.
We also give you continuous guidance and support on how you can now start scaling your reach with new content that will make your video system even more effective.
Every business is unique. And so are their stories. We identify the reasons why people buy from you and then use storytelling to create a message so unique that it becomes unimitable.
Apart from positioning you as the go-to authority in your industry, it also ensures that whenever your ideal client enters your world, they will know exactly why they should work with you.
Here are some videos that show the inspiring stories of our amazing clients.
All
Services
Trade
Coaches
Speakers
Fitness
What Our Clients Are Saying
"The video was an absolute game-changer…there's nothing else out there like it… It will make sure that when people get on the phone with us, they will already know our story, so we won't really have to sell ourselves, as the video has it all".
Thuy and Jared
Co-founders- Bosstradie
"You have done an amazing, professional, outstanding job with our videos Cliff. Thank you. Thank you for making it fun, for making me feel relaxed and confident in front of the camera". Thank you for bringing our story to life. Thank you for your ingenuity in the creation of our journey. I was extremely impressed and cant thank you enough. I have no doubt I will be back shortly for more sequels to our (marketing) story branding journey.
Corina Bailey
Director - QSSS
"That's brilliant work! It had real heart. Terrific drone shots and top notch editing. I think it weaves a compelling narrative about the project and highlights the importance of the workshop as part of the Interpretation Plan. It truly made us smile when we watched it back"
Extent Heritage
Nationwide Heritage Consultants
"I think storytelling in itself is an art. Cliff got down pat with that one. He got that out of us so people can see more of what we're about, rather than going, "Ah it's just another generic boxing gym or a fitness centre". He got that personality out. And that's what I wanted".
Khuram Nasir
Co-Owner-Brisbane Boxing
"So grateful for your incredible talent, professionalism and depth to bring out my genius on camera. The world can see me and that is working with a man of your calibre".
Jason French
Human Potential Mentor
"I'm a little bit overwhelmed actually at about how good it looks. After our initial discussion, you followed through and had credibility yourself, because you knew exactly what you were talking about. And having just watched the video, I think that I'm not surprised, but delighted with the end result."
Jeff Bennett
Director-Lawyerless.com.au
"Cliff you've done a superb job. I owe you so much. What you've done here for me is, you've been able to slow it down into a way people can capture not only the essence of what we're doing and why we're doing it, but also the purpose and intent behind it. "
Keith Burchill
Owner - Haigslea Residential
"I wanted to get someone who's got a reputation for quality. I saw your work and I liked that. This is the first time I've done a marketing project, where I haven't been able to re-do anything. First shot, first sight. I loved it!"
Don Duncan
Owner- Meredon Consulting/Mediwealth Australia
Want to work with us?
If you're ready to leverage the power of video to grow your business, then fill out our Discovery Form. If we know we can help you, we'll arrange a free 45 minute strategy session, where we'll show you how a bespoke video strategy built around your sales process will unlock its true potential.