Linear Constructions - Case Study
Find how Linear Constructions are using video to build a pipeline of qualified leads online
What Were the Challenges?
Linear Constructions is a Brisbane based Constructions company who specialise in residential and commercial builds. Below were their main challenges before we worked with them.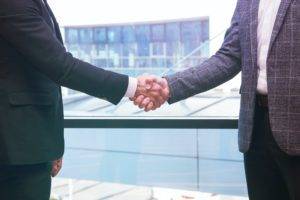 Due to the nature of their projects, they couldn't take on too much work at any given time. But they didn't have a way of turning complete strangers into warm leads who were ready to take action on their home renovation project.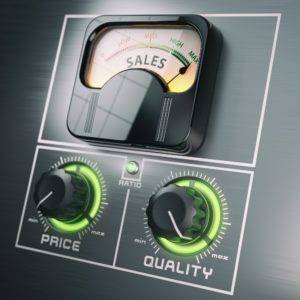 They got a good amount of traffic from their SEO, but the website conversion from visitors to enquiries and opt ins was low.

They wanted to find a way of improving it.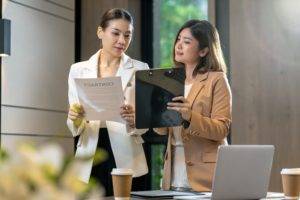 Michael Pinter, the owner was doing consultations with prospects himself.

But a lot of time was wasted speaking with people who were either tyre kickers or just hunting for a cheap price. They wanted to find a way of attracting only the highest quality leads.
Our Solution - What We Did
We proposed a 3 video strategy designed to  turn complete strangers into warm leads. This would allow Linear Constructions to pick and choose the projects they take on and stop relying on referrals. Each video plays a very specific part in the buyers journey, turning complete strangers into fully educated prospects ready to make a buying decision. Below are the details of each video.
Video 1: Evergreen Ad Video
Video 1 is what we call an Evergreen Ad video. Its sole purpose is to be used on platforms like Facebook and Youtube as a paid ad. This would raise awareness about Linear Constructions with audiences who never heard of them before. This meant they would no longer have to rely on referrals to build their email list or get customers.
This also meant Linear no longer needed to rely on SEO traffic which can be quite unpredictable and can often attract price hunters. Instead they can now actively put this video in front of people in the early stages of their buying journey and guide people towards their own service.
To do this, the video had to give the audience a new perspective about building their own home or doing an extension/renovation. This would also prevent it from looking like just another ad that is only trying to sell. Instead it educates the audience and gains their trust in the process. It promises to educate viewers further in exchange for their email address.
This allowed Linear Constructions to build their email list and audience in the long run, without risking their ads burning out after a few days as good educational content has a much longer shelf life. You can watch the video below.
Video 2: Empowerment Video
Once people watched the video, clicked on the ad and opted in, they get to watch what we call an Empowerment video. As the name suggests, it empowers the viewer to make better buying decisions.
To do this, the video first identifies with the viewer through their problem and then changes their perspective. Showing them a better way of doing their home renovation and offering them hope of a better result.
The video then goes on to break down the entire renovation process into 3 steps. This makes it easy for the viewer to grasp what can be considered to be complex process. It also keeps the viewer engaged throughout as people like to follow steps. By the end of the video, people who are ready to take action are invited to a free consultation with Michael Pinter (Owner of Linear Constructions).
This means he now has to only spend time with people who are fully educated about their processes and are ready to take the next step in their home renovation journey. Thus eliminating time wasted on sales calls with tyre kickers and price hunters. You can watch the video we made for them below.
The final piece of the puzzle was to optimise the website traffic Linear Constructions was already getting from their SEO.  We did this by making what we call a 5D Story video. It's one of the main videos any business can ever make.  The reason is it compresses everything a stranger would need to know about the business to make a buying decision.
Apart from the website, the video was also implemented on all their social channels, company pages, email signatures and so on. This meant Linear Constructions could start getting results even before paying a single dollar in paid advertising. You can watch their 5D Story video below.
Want to work with us?
If you're ready to leverage the power of video to grow your business, then fill out our Discovery Form. If we know we can help you, we'll arrange a free 45 minute strategy session, where we'll show you how a bespoke video strategy built around your sales process will unlock its true potential.